Oh it makes me so sad to see that I haven't posted since February.
I feel bad that I haven't had time to post, but on the other hand it feels good to NEVER open my laptop at home (except the other day when hubby and I had bills to pay). I need to find a balance where I can write regularly. Hopefully that balance will come soon. In the meantime, sporadic updates it is, and maybe my newest projects will help me post regularly.
Remember a few weeks ago when I posted about Run This Year? Yea, well it's mid-March and I think I'm just going to chalk that up for an epic fail. That's the thing when trying something new: you try out a million things and find a handful that work for you. Run This Year: Yea, not it.
So on to my new projects: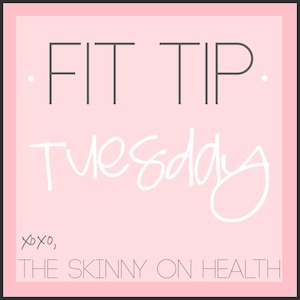 First up, I'm going to start linking up with The Skinny on Health for Fit Tip Tuesday. Stay tuned: Fit Tip Tuesday post to follow this massive catch up. ;-)
Second project: I'm starting a
Squat Challenge
with
The Healthy Collective
. It's a 30 day challenge that starts TODAY! My wonderful little sister is joining me, and anyone else who wants to tag along, please do so.
Today is day 1, so 50 squats. No biggie. Totally not looking forward to the latter half of these 30 days though. Good thing I <3 Squats.
I'm reworking my schedule some and trying to figure out how to build time for blogging, because I love catching up on here and using my own blog to keep myself motivated (and I'm like 350ish blog posts behind on Bloglovin', so I need to find time to catch up there too). I started double-booking things and forgetting about things I had scheduled, so I finally bought myself a paper planner. I haven't had one of these since before AE! Maybe I can figure out a fun way to at least find time to blog once a week, if not more.
And final thoughts: Thinking about totally pulling back or ridding myself of Facebook. Anyone done that before? Thoughts? I think I need to take some time in the coming week or so and take a good look at my settings. Maybe I can figure out how to cut back and make myself happy without losing good contacts along the way...
Start Small Pic: http://olivelifestyle.com/14-healthy-choices/
Fit Tip Tuesday: http://www.theskinnyonhealth.com/wp-content/uploads/2014/01/Fit-Tip-Tuesday-Button.jpg
Squat Challenge: http://thehealthycollective.com/squat-challenge-2-march-11/